UCSD PhD Runs Her Own Medical Writing Business
DeeAnn Visk holds a PhD from the University of California San Diego.  As a medical writer, she believe that content should be clear and concise.  San Diego, California is home for her along with her husband, two kids, and one very spoiled hen. For more information, view her LinkedIn profile.   Examples of articles authored by DeeAnn Visk are found on this site; they range from summarizes of professional events she has attended to pieces geared toward the general public.

Medical Writing Styles
DeeAnn's writing style can vary from the formal language used in peer-reviewed scientific journals to a conversational tone.  Depending on her audience, she modulates her pitches to persons with a wide range of background, from PhD scientists, to technical staff, to a general audience.  She has written short abstracts for posters presented at scientific conference, a book length treatise (her dissertation), and peer-reviewed science papers.  News articles, including summaries of events, member profiles,and editorials are published in the Association of Women in Science, San Diego Chapter newsletter.
Recently, she published her first industry white paper Will Advancements in Pre-Clinical In Vitro Toxicology Lower the Costs of Drug Development? in  Applied In Vitro Toxicology.
Several feature articles for Genetic Engineering and Biotechnology News (GEN) have been published.

Working as a contractor for a marketing firm, she has composed blogs, case studies, and application notes.  As a freelance consultant, she has written white papers and generated content for newsletters.  While working at ChemDiv, she assisted in the generation of Standard Operating Procedures (SOPs).
Professional Organizations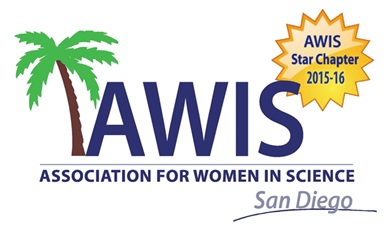 DeeAnn Visk is president of the San Diego chapter of the Association for Women in Science.  A member of the San Diego Entrepreneurs Exchange Communications Committee, she also works as a volunteer for several non-profit organizations.  She is a member of the American Medical Writers Association. To check her availability for consulting, please email her at deeann.v@cox.net.